It's been a busy last few weeks – I've barely had time to stop and catch my breath! My first Christmas gig took place  on the 1st November and it looks like it's going to get busier still over the next 6 weeks.
I took The Deluxe Father Christmas along to Somerset House in London the other day for a very prestigious client and,  as you can see from the photo below, I had a helping elf on hand as well. Plus, famous retailers, Hawkins of Hitchin, have  even chosen to put yours truly on their Christmas posters this year.
I've also been busy with that worthwhile cause, Children in Need, and was drafted in to help out at the Grafton  Shopping Centre in Cambridge. We had a great laugh, with past and present mayors of the city all lining up to take a turn in the stocks to help raise money.
Plus I've been out and about in Gloucester promoting the Christmas Lights Switch-on and this season's panto.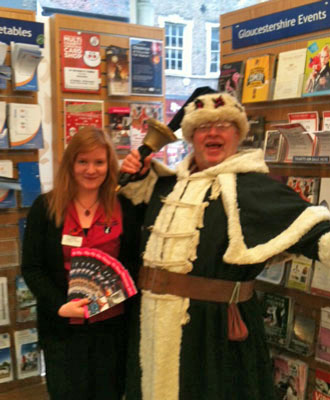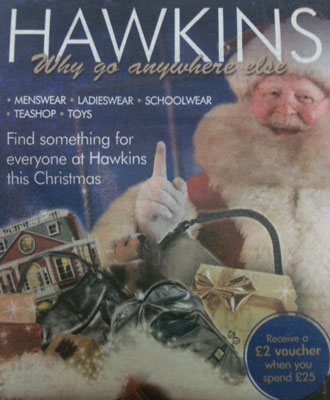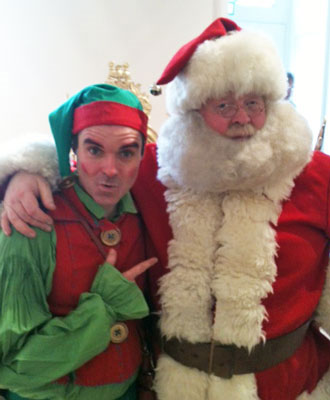 Posted on the 20th November 2012